5 Application Fertilizer-Weed Control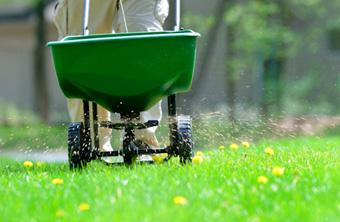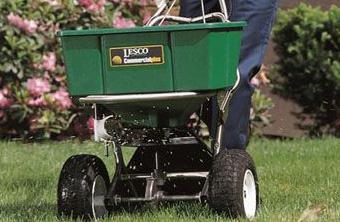 For over 40 years, Lawn and Turf has continued to improve our lawn care program.  We only use professionally custom-blended granular fertilizer formulated for Minnesota lawns that are safe and effective.  Below is a list of our fertilization and weed control program.
EARLY SPRING APPLICATION
The spring application we will apply a Granular Slow-Release fertilizer to promote spring green up and to recovery from winter stress. This application will include preventative Crabgrass control.
LATE SPRING/EARLY SUMMER
Summer can stress your lawn. We will fertilize and apply Broadleaf Weed Control to prepare your lawn for the summer ahead.
SUMMER APPLICATION
During the harsh summer months your lawn still needs to be fed to help fight drought and disease. We will apply a Granular Slow-Release summer fertilizer for the dry periods of summer.
LATE SUMMER/EARLY FALL
We will continue to feed your lawn with Granular Slow-Release fertilizer to encourage color, thickness, and overall health. This treatment is designed to encourage recovery and green up your lawn.
FALL APPLICATION
During colder weather your lawn will need a balanced feeding to recover from the stress of summer. This Granular Slow-Release fertilizer is specially formulated to enhance root regeneration and promotes a healthier, greener lawn in the spring and will help prepare your lawn for the long Minnesota winter ahead.