Weekly Mowing Service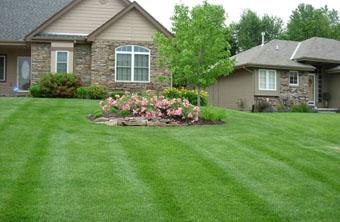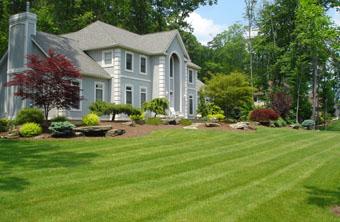 Weekly Mowing is one of the most important factors in maintaining a good lawn.  A professional mower, and proper mowing techniques all help to ensure a smooth, well groomed appearance for your lawn. Our courteous crews have years of experience doing all types of lawns, each week we will mow, trim, and blow any clippings off any walkways and driveways. Our weekly mowing service will keep your property in top condition while freeing up your time for more relaxation and fun.
As technology changes, we believe in updating our equipment to provide the highest quality of service. All of our mowers are the Walk-Behind Units, operated by hydraulics and equipped with pneumatic tires. These features reduce ground compaction; helps with turning, and limits weight damage. We also sharpen our blades and check tire pressure DAILY: This gives your lawn a clean, fresh cut and reduces the chance for diseases to enter your turf and limits the damage caused by turning the mowers.